Our programming utilizes the S.O.S. Signs of Suicide Curriculum along with Q.P.R. Question, Persuade, and Refer Gatekeeper Trainings. Both S.O.S. an Q.P.R. are Universal Prevention Programs, appropriate for all students or employees. Our presentations and trainings are provided free of charge to schools and organizations working with youth in our community. Additionally, Q.P.R. Gatekeeper trainings can also be provided to businesses and workplaces for the cost of materials.  All ASPP staff are state certified to provide Prevention Services in Ohio.
School-based presentations, using the S.O.S. Curriculum, are presented over two days in the classroom setting. During day one, students participate in a PowerPoint discussion covering topics ranging from the brain, mental health and common mental illnesses, symptoms of depression, healthy coping skills, suicide warning signs, and how to seek help for themselves or a friend. On day two, students watch the program video with discussion, complete a 7 question self-assessment screening, and are provided with the opportunity to reach out to school staff with questions or concerns. All students are given resource cards and asked to identify a trusted adult at home and school they can turn to with concerns. The program offers curriculum for Middle school, High School, Graduating Seniors transitioning out of the school setting, and self-harm reduction.
School Staff Trainings, Utilizing the S.O.S. Curriculum, ASPP provides gatekeeper trainings to School staff. They assist staff members to identify and respond appropriately to students in distress. These trainings meet and exceed the required two-year Suicide Prevention Training mandate through the State of Ohio Revised Code. Trainings typically last 50 mins to an hour and can be done as part of a Professional Development day or during a staff meeting. 
Q.P.R. Trainings Q.P.R. stands for Question, Persuade, and Refer and is an evidence-based, universal prevention program that has been taught to millions of people in the U.S. and throughout the world. Through Q.P.R., participants learn to identify warning signs, ask someone about suicide, and know what steps to take if someone is thinking about dying by suicide. Presentations range from an hour to ninety minutes and are provided as part of a collaboration with the Summit County Suicide Prevention Coalition and the Ohio Suicide Prevention Foundation. 
What is a Gatekeeper and how do I become one? A Gatekeeper is anyone trained to both recognize the signs and symptoms associated with Suicide Ideation and guide a person to life-saving resources. Anyone can become a Gatekeeper by attending a Suicide Prevention Gatekeeper Training.   
Why Suicide Prevention in Schools? Presenting prevention in schools offers the opportunity to reach students in potential crisis. Youth spend the majority of their day in the school setting, where adults have significant time to observe warning signs of suicide and build protective factors to reduce suicide risk. Since death by suicide is a public health concern, providing curriculum in the school setting allows for Universal Prevention, changes in our beliefs or social norms, and reduction of stigma.
My school or business is outside of Summit County, can we get trained on S.O.S. or Q.P.R.? Yes!! Depending on the location of your school, we may be able to provide S.O.S. and Q.P.R. trainings for a nominal cost. There are potential scholarships available through S.O.S. and in many cases, we can help you identify community agencies that will pay for trainings.   If you are outside of our coverage area, we can refer you to trainers in your area. 
Receives funding from: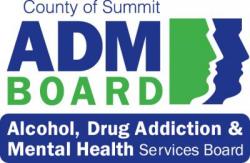 Other funders include: Barberton Community Foundation, Hudson Community Foundation, Peg's Foundation, Sisler McFawn Foundation, Synthomer Foundation and Tuscora Park Health and Wellness Foundation