Night at the Races - January 21, 2023
Mark your calendars for Saturday, January 21, 2023 and join us for this exciting, action-packed horse racing event to support our programs at Greenleaf Family Center. Stay tuned and be sure to check back here to purchase tickets, name your horse, secure a sponsorship, and more!
We hope to see you at St. George Antiochian Orthodox Church, 3204 Ridgewood Road, Fairlawn, OH, 44333. Doors open at 5:30 pm with post time at 7:00 pm.
---
Past Events
Our Night at the Races is Back - June 18, 2022!
Join us on June 18, 2022 for fun-filled evening of racing, raffles and great food! This fan favorite event is returning! Buy your event tickets, name a horse, and sponsor a race at our fast-paced, action-packed event by clicking on the link below. Event sponsorships are also available.
Tickets, Horse Naming, Race Sponsors, Ads and More!
Continue to watch your email, mail and website for updates. We hope to see you at St. George Antiochian Orthodox Church, 3204 Ridgewood Road, Fairlawn, OH, 44333. Doors open at 5:30 pm with post time at 7:00 pm.
Our thanks to the following sponsors:
Front Runner Sponsor

Hands Down Sponsors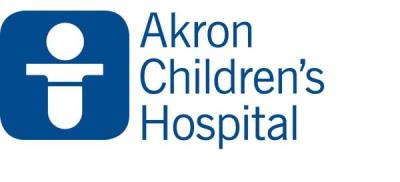 Home Stretch Sponsor

Terry and Mary Kay Finn
---
Help for Hurting Hearts - May 19, 2022
Join us for this benefit to bring awareness to the issues of suicide, substance abuse and overdose in our community and the effects they have on families and friends. Connect with Keynote Speakers, Linda and Dave Maynard, as they discuss their own experience with loss. Dave and Linda are native Ohioans and the parents of two young adult children, Noah and Hannah. The family faced horrific pain last summer that too many families are enduring, losing Noah to an accidental overdose. They will share their story in hopes of sparing others the same heartache. Additionally, Greenleaf staff will talk about hope, help-seeking, and local resources, and then unwind with entertainers Lonnie Jay Freeman followed by Kavan, the worlds #1 Rock and Roll Elvis. All proceeds benefit Greenleaf Family Center.
This benefit dinner and show will take place at the Hartville Kitchen. Dinner includes a full course meal (fried chicken or roast beef, green beans, potatoes, dessert, and beverages). Tickets cost $52 each (if purchased online through Square) or $50 if paid by check in advance and mailed to us. Doors open at 5:00 pm with dinner and speakers beginning at 5:45. The deadline to purchase tickets is Tues., May 10.
Hartville Kitchen - 1015 Edison Street, NW, Hartville, OH 44632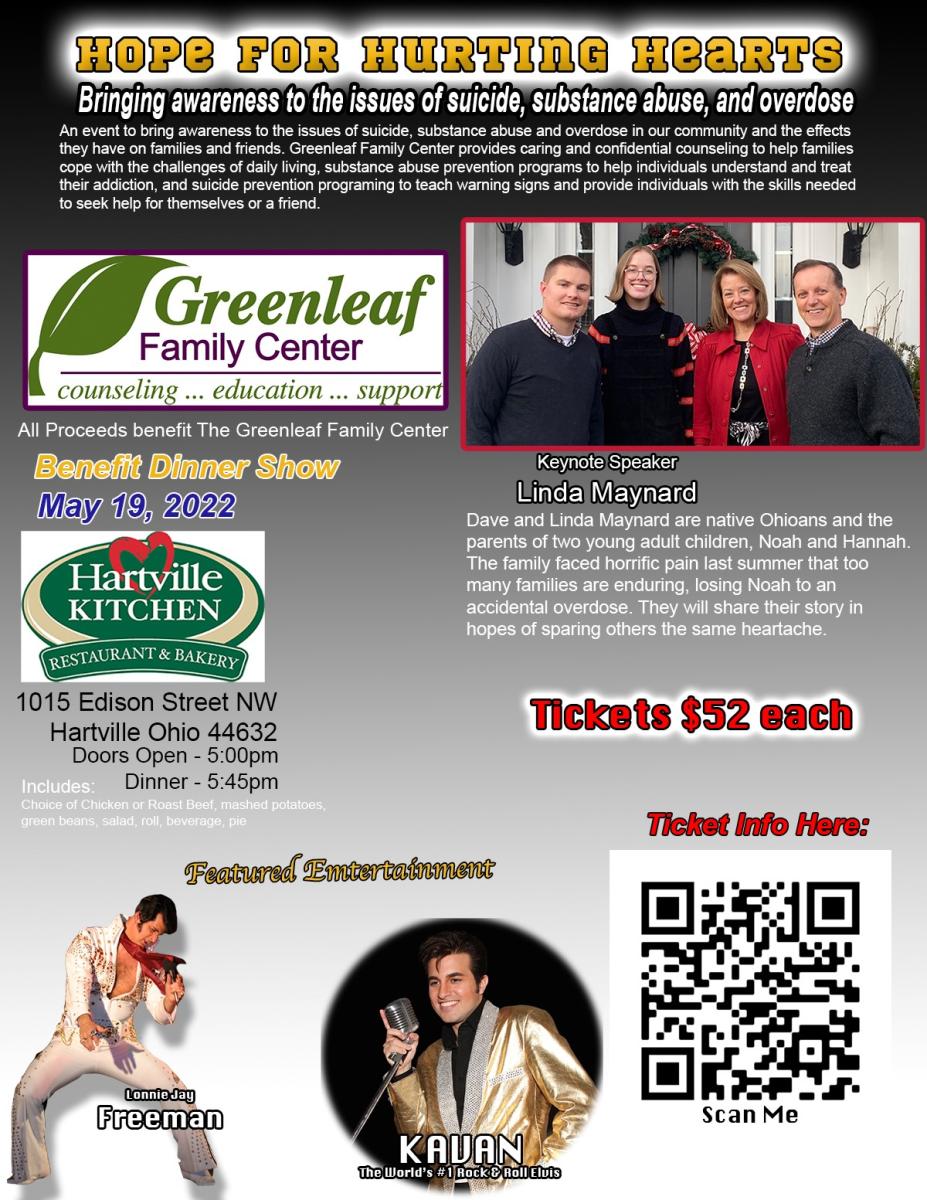 ---
FUNd to Win OSU Tailgate Event - Oct. 2, 2021
We had an absolutely beautiful day for our FUNd to Win OSU Tailgate event at Thirsty Dog Taphouse on Saturday, Oct. 2! Everyone enjoyed the great food and beer, the comradery of friends and family, watching OSU beat Rutgers and the raffles and football squares. We are grateful for the generous support of our attendees, sponsors, donors and advertisers! Because of you, our net revenue was nearly double what we budgeted! You are all winners and we thank you! 
Our thanks to the following sponsors:
Punch It In Sponsor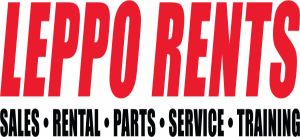 Second and Goal Sponsors


First Down Sponsors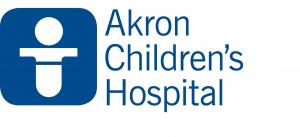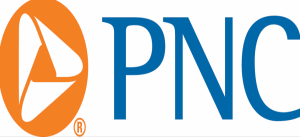 Terry and Mary Kay Finn
Raffle Sponsor