PEERS is a supportive program for parents of children with complex needs - emotional, behavioral, developmental, or educational.
Parent Advocates work together with parents to assist them in managing school issues, juvenile justice involvement, mental health issues, the developmental disabilities system, and/or the child welfare system. PEERS is a free program for Summit County families and Portage County families who are involved with the Portage County Developmental Disabilities system.
Parent Advocates are parents with their own lived experience in managing multiple systems on behalf of their own child.
Parent Advocates can:
Educate parents regarding child and parental rights, mental illnesses, the processes of various systems, and more
Empower parents to make decisions and advocate effectively for their child's needs to be met
Provide information about community resources
Support and encourage parents as they work through the process of getting their child's needs met
If you feel a Parent Advocate could be of help to you or you have more questions about the program, please contact Marjorie Cook, Advocate and Program Manager at 330-203-3848.
Receives funding from: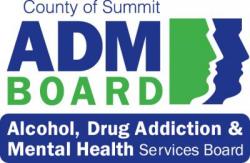 Other funders include: Family & Children First Council and Portage County Board of Developmental Disabilities